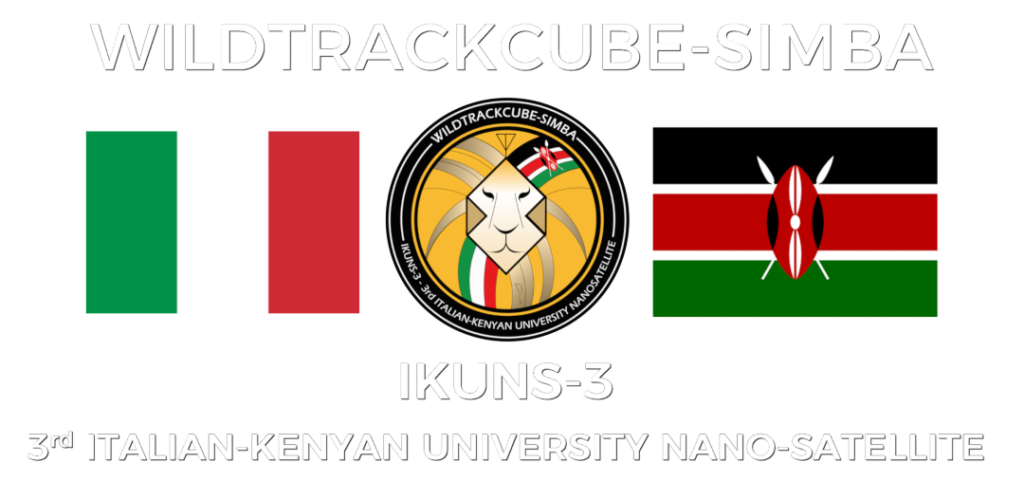 STATUS: Alive – Deployed on March 22nd, 2021

WildTrackCube-SIMBA (System for Improved Monitoring of the Behavior of Animals) is a 1U CubeSat conceived by Sapienza University of Rome, Machakos University and University of Nairobi. The mission objective is to demonstrate an innovative wildlife tracking system. The satellite is equipping innovative spread-spectrum modulation receiving equipment in order to receive data from radio tags installed on various wildlife species (ideally from birds to large mammals) in the National Parks of Kenya. The mission won the "Win a launch of 1U CubeSat on the first commercial mission of GK Launch Services!" contested sponsored by the International Astronautical Federation (IAF) and GK Launch Services in 2019, began development in 2020 and was finally deployed in orbit on March 22nd, 2021. The spacecraft development is supported by the Kenyan Space Agency and by the Italian Space Agency, and is the third Italian-Kenyan capacity building nano-satellite after 1KUNS-PF, launched in 2018 and de-orbited in 2020 and LEDSAT, to be launched in Summer 2021.
WildTrackCube-SIMBA includes:
Two high-resolution cameras, to shoot pictures of the Earth

A digipeater system with both real time and "store & forward" capabilities for radio-amateur use



The radio-amateur user can define the delay in the re-transmission of the message in a range of 0sec to 24hours. Details on the digipeater can be found in the "Digipeater" section.
All messages sent via UHF in the radio-amateur band can be received freely – details can be found in the "Receiving SIMBA" section.